Win €2000 Scholarship for Culinary Arts Degree
Apply for Culinary Arts Degree and become a successful global chef
03/08/2022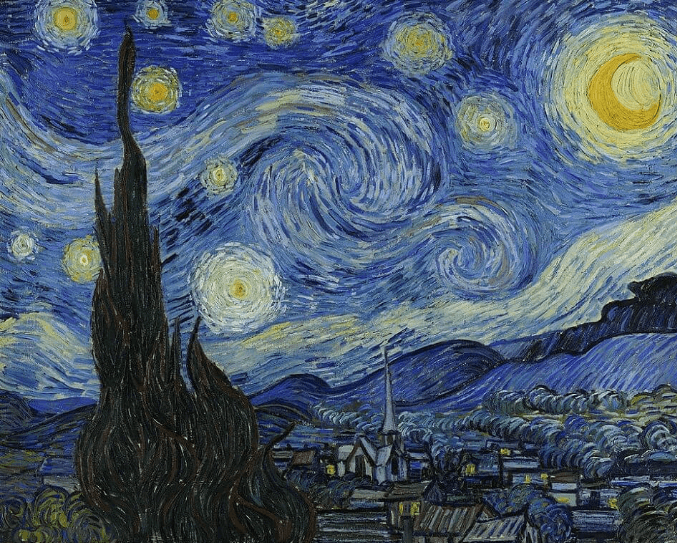 SCHOLARSHIP CONTEST:

Anyone enrolled or planning to enrol for a Culinary Arts Degree from this September can enter for a €2,000 scholarship. It's easy, it's fun, and it's worth a try…
THE TASK:

This year we put more emphasis on the Arts and we invite you to recreate with your own culinary interpretation one of Van Gogh's most famous paintings Starry Night: https://www.vincentvangogh.org/starry-night.jsp
You will learn high culinary techniques and detailed recipe development once you join HRC Academy, but for now we mostly want to see how you think, how you create, how you get inspired and how you present your ideas to the audience.
Everything is in your hands and imagination.
CONDITIONS:
1. You can find some inspiration from our Chef Viktor Svetoslavov, part of the jury, on this video: https://www.youtube.com/watch?v=S0EUEP73Qco
2. Create your own Culinary Arts dish connected with this painting:  https://www.vincentvangogh.org/starry-night.jsp
3. The application must consist of a short description of your idea in the body mail and visual materials, presenting your final masterpiece – photos or video, or presentation, or other media, it's up to you.
4. For us it's important for the message to be clear, to feel your effort through your photos or video and to understand your inspiration. The better you explain and show us your motivation and arguments, the closer you will be to winning the scholarship contest.
5. The presentation materials need to be entirely in English and it should be very clear of what you do.
6. Please, send your materials to info@hrcacademy.com, if your files are too big, feel free to use any file transfer service convenient to you (for example – dropbox, google drive, wetransfer.com, youtube.com (just for your video), etc.).
IMPORTANT: in case you are using google – please make sure that you have shared the link with info@hrcacademy.com, otherwise we get locked links and we have troubles viewing them on time which might result on you missing the deadline.
7. The deadline for sending your application is September, 6, 2022, 13:00 o'clock and the results will be announced after the opening of the new semester!
Please note that this scholarship is open to all students who are currently enrolled in the Culinary Arts course for the academic year that begins in September 2022. That means if you are not among those, you can still submit your application for the Culinary Arts degree and take part in scholarship contest.
8. And last but not least, surpass yourself, impress us with the presentation of your idea, be bold, unconventional and creative.
see all news