Introducing Chef Viktor Svetoslavov: Our new head chef instructor
10/10/2023
As a constantly evolving educational institution in the field of Culinary arts, we take great pride in keeping our staff up-to-date with the latest trends and maintaining their qualifications. Today, we are thrilled to announce a significant change to our team – Chef Viktor Svetoslavov is our new Head Chef Instructor.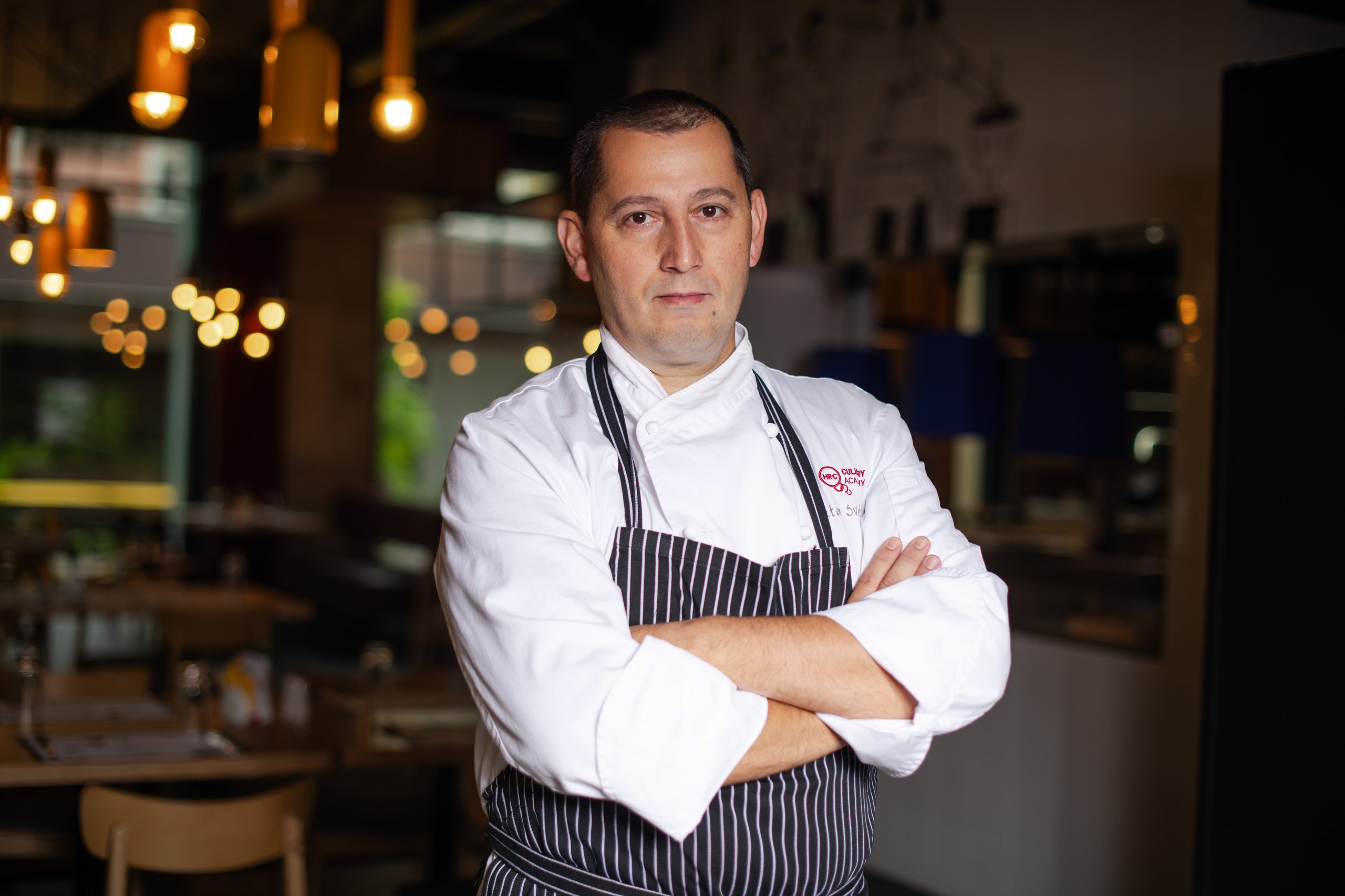 With a remarkable 10-year teaching career under his belt, his culinary journey has been characterized by an unwavering passion for baking and sourdough bread, making him standout.
Chef Svetoslavov steps into his role as Head Chef Instructor, succeeding our beloved colleague and culinary maestro, Chef Henri Donneaux.
What sets Chef Svetoslavov apart is his diverse background. In addition to holding a master's degree in economics, marketing, and management, he boasts a proven track record in human resources. His previous career in business development runs in parallel with his culinary passion.
Chef Viktor Svetoslavov's culinary journey has taken him far and wide. He has held various positions in Bulgaria and worked at prestigious Kempinski chain hotels in Germany. His global culinary experience also included different luxury hotels and renowned restaurants in the United States, Georgia, and Noordwijk, Netherlands.
As Chef Svetoslavov takes the reins as our Head Chef Instructor, he brings with him a guiding principle: "Use your brain, use your skills, and stay clean!"
This motto reflects his commitment to not only teaching culinary techniques but also instilling an approach that encompasses creativity, precision, and professionalism.
see all news