International Association of Chefs Jeunes Restaurateurs (JRE) welcomes Bulgaria on the World's culinary scene
Representatives of the Association visited the country upon the invitation of some of the best local chefs
01/06/2023
Representatives of the International Association of Chefs Jeunes Restaurateurs (JRE) visited Bulgaria at the invitation of some of the best Bulgarian chefs. Hans van Manen, the director of the association Jeunes Restaurateur D'Europe, and Gasper Puhan, a renowned sommelier and owner of an à la carte restaurant in Slovakia, discussed with them the possibility of our country becoming the newest destination on the association's prestigious culinary list.
During their stay in Sofia, Hans van Manen and Gasper Puhan also met with Yoana Mileva, the director of the HRC Culinary Academy. The Association and the Academy have been long-standing partners in the international internship programs implemented by HRC students, who receive professional training in the restaurants listed in the JRE catalogue. The meeting discussed the current challenges facing professional training in the HoReCa industry and how the Academy's students can develop their abilities through cooperation with JRE.
Another reason for the Association's visit to Bulgaria was the annual lunch, which they organize bringing together over 50 international top chefs in one place. After the success of our pastry chef Daniel Nikolov last year, who, together with two students from the Academy, prepared the desserts for the prestigious event, JRE trusted us again. This year's entrée, a modern interpretation of Bulgarian vine dolmas or Clay pot cooked linden leaves stuffed with snails, ramson and spinach coulis, verbena foam and crispy yoghurt, was prepared by Chef Lyuben Koychev, along with two of the most prominent HRC students.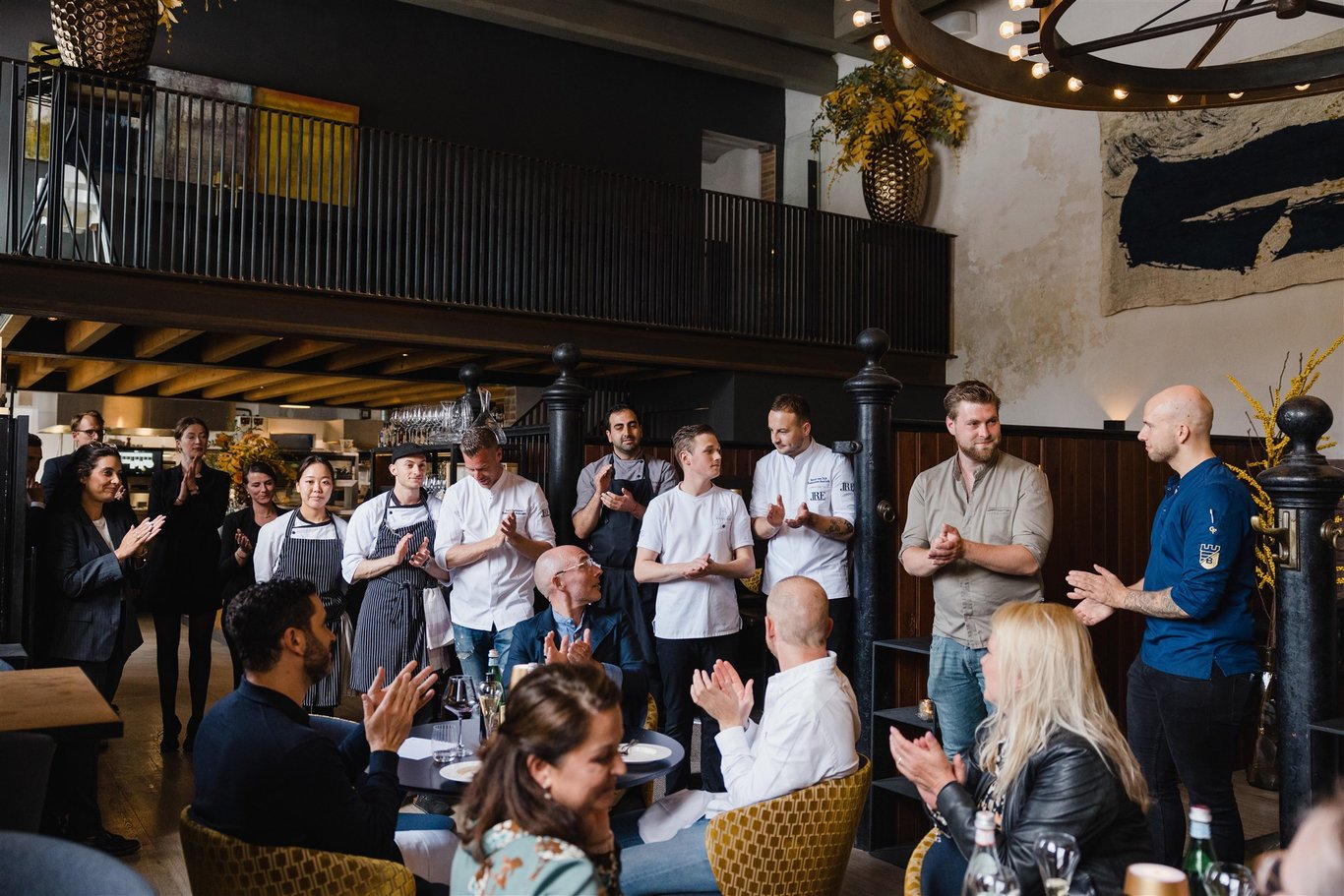 Chef Koychev and the students had the opportunity to apply firsthand what they learned under the project "Exchange of Experience and Good Practices in Healthy Cooking" (Contract No. 2022-2-BG01-KA122-ADU-000098300), funded by the Erasmus+ program, key activity 1, sector "Adult Education." they interned earlier this year at the Bristol Hotel in Oslo, Norway.
see all news