COVID-19 Student Academic Policies
Official statement
COVID-19 Student Academic Policies
HRC Academy is committed to protecting its students, faculty, and staff during the COVID-19 pandemic. We have implemented the following policies to minimize the risk of students transmitting the virus:
Prior to the beginning of the semester, students are required to present to the HRC Administration a vaccination certificate, or an official proof of having a positive COVID-19 test within the last 6 months, or a negative COVID-19 test from the last 72 hours.

Students are required to check their temperature when they enter the Academy.  Students with an elevated temperature above 37,2 ◦С must report to the Academy administration and are not permitted to attend on-campus classes. They must seek medical advice about having a test for COVID-19.
Students are required to sanitize their hands after checking their temperature at the Academy entrance.
Students are required to wear a face mask anywhere they go on campus: classrooms, kitchens, meeting rooms, changing rooms, and all other indoor common spaces. Students must wear their face covering correctly: over the nose and mouth and secured under the chin.
Students who fail to follow these instructions are at higher risk of being infected by the virus and transmitting the virus to others. The Academy will take disciplinary action against students who violate these policies.
We encourage students to avoid crowded public places and to adhere to all government COVID-19 regulations that are in place.
If the Academy identifies a case of COVID-19 on campus, the infected person should be subject to a 14-day quarantine. The Academy recommends that students who have had close contact with the infected person also have themselves tested for COVID-19. After the fourteen-day self-isolation period, the quarantine is automatically lifted, the negative COVID-19 test result is no longer required in order to return to campus.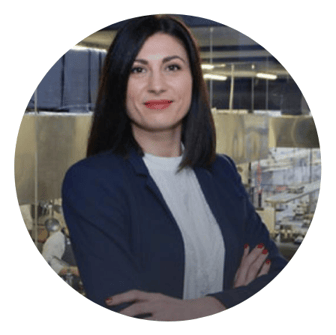 Yoana Mileva
Director