What is a Chef Consultant: Exploring a New Career in the Modern World
17/09/2023
The culinary industry isn't limited when it comes to the different career options that are available. Not all positions are hands-on with the preparation and plating of meals and delicacies. A chef consultant is one job that many culinary professionals are considering as part of their career path. Let's delve into what a chef consultant is and the details of this opportunity.
What is a Chef Consultant?
A chef consultant is typically someone who has worked in the food industry for a number of years, accumulating experience and knowledge along the way. This education can be used to provide professional advice and guidance to other people and companies in the industry. In some scenarios, this will involve evaluating business flow, profitability, supplies, etc. The goal is to establish what the strengths and weaknesses are in order to make appropriate changes.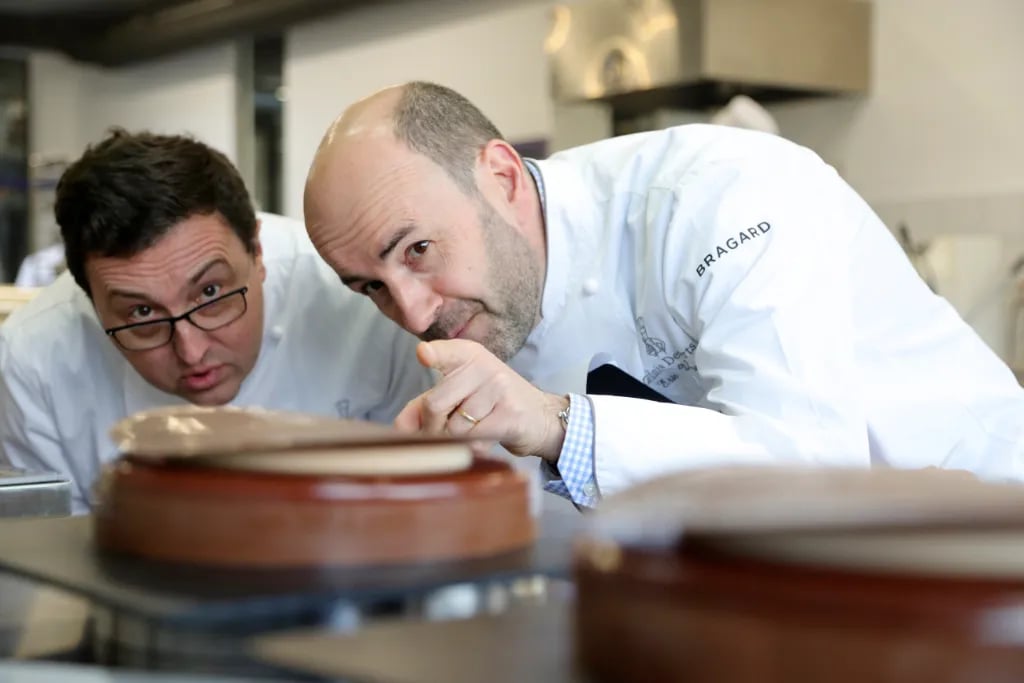 Is it Worth It to Become a Chef Consultant?
The job of a chef consultant is actually a very rewarding opportunity. By taking one's experience and helping others, this can help advance a culinary professional's career, make a business more successful and keep customers happy. This is an opportunity that is ideal for a chef or cook who is interested in removing themselves from the fast-paced world of food preparation while still partaking in work that they love and have a passion for.
How Much Does a Consultant Chef Earn?
A chef consultant's salary can vary depending on the type of work they're doing and the experience that they have. Any specialty skills or knowledge that they have will play into their annual income. An average yearly salary for a chef consultant is about $55,000 EU, or $62,000.
What are the Responsibilities of a Chef Consultant?
The job responsibilities of a chef consultant can really vary from one day to the next. This really depends on who the consultant is working with and what the focus is. Some of the responsibilities include developing a business model, helping create a menu, auditing a restaurant or facility, finding issues with the supply chain and reducing food waste.
Education and Training Requirements
A job as a chef consultant usually begins with a culinary degree. From there, experience is imperative for this venture. Most chef consultants have worked their way up from an entry-level position, holding a number of job titles along the way. Being able to truly understand how the culinary world works from a variety of perspectives provides insider information that can help others. There may not be formal training in place, although a chef consultant may have the opportunity to apprentice with another consultant or someone in a similar position.
Experience and Knowledge Requirements
Knowledge comes from experience, and the more years worked in culinary positions, the more information that will be available for a consulting role. It's ideal to have worked in different settings and positions before taking on the job of a chef consultant. This established credibility with potential clients.
Personal Characteristics and Soft Skills Required
In addition to culinary education and experience, a number of personality traits and soft skills can really set a successful consulting chef apart from another person in their profession.
A strong sense of leadership allows a chef consultant to really take charge, guiding other people on the path to success. Being able to solve a variety of problems is necessary, as this is often why a chef consultant is called in the first place. It's beneficial to be able to think outside the box, coming up with new and innovative ways of improving business.
FAQ
What is the Difference Between a Consultant Chef and a Head Chef?
A head chef works in the middle of a fast-paced restaurant or kitchen. They oversee everything that is going on within that environment, managing the different employees that work there, completing orders, formulating a menu, etc. A consultant chef is brought in from outside of the kitchen to assess what's going on from a third-party perspective. They can determine any changes that need to take place in order to streamline productivity and enhance success.
Is It Possible for a Chef Consultant to Operate Independently, Or Are They Exclusively Associated With Consulting Firms?
These are both options that are available. Some chef consultants will be able to work independently, especially if enough experience exists. There are also consulting firms that will hire a number of chef consultants to work for them. There are benefits to this opportunity, such as having the guidance and backing of an established company. It may also be easier to secure clients.
In What Areas Does a Culinary Consultant Assist?
A culinary consultant will assist with various areas of a business or company. This can include everything from figuring out where there is room for efficiency, to better time management and improved customer satisfaction. There may also be goals of reducing food waste, retaining better talent, creating a more versatile menu or coming up with a budget.
Getting Your Start at HRC Academy
If you like the sound of what a chef consultant does, then now is the time to start working your way towards this opportunity. At HRC Culinary Academy, you can obtain your culinary degree, learning all of the key skills that are needed for success in the culinary industry. Reach out to our admissions team for more information.
see all posts