Is Culinary School Worth It? Pros, Cons and Key Considerations
21/09/2023
While going to culinary school may take dedication and money, investing in your culinary future will pay off in the long run. The education that you receive from some of the most experienced professionals in the industry will help you develop your own craft. You can go on to work in whatever niche you desire, with a great deal of earning potential. These opportunities are possible only when you take the time to apply to and attend culinary school.
Let's take a look at some of the pros and cons of culinary school, as well as some key considerations to think about before you begin.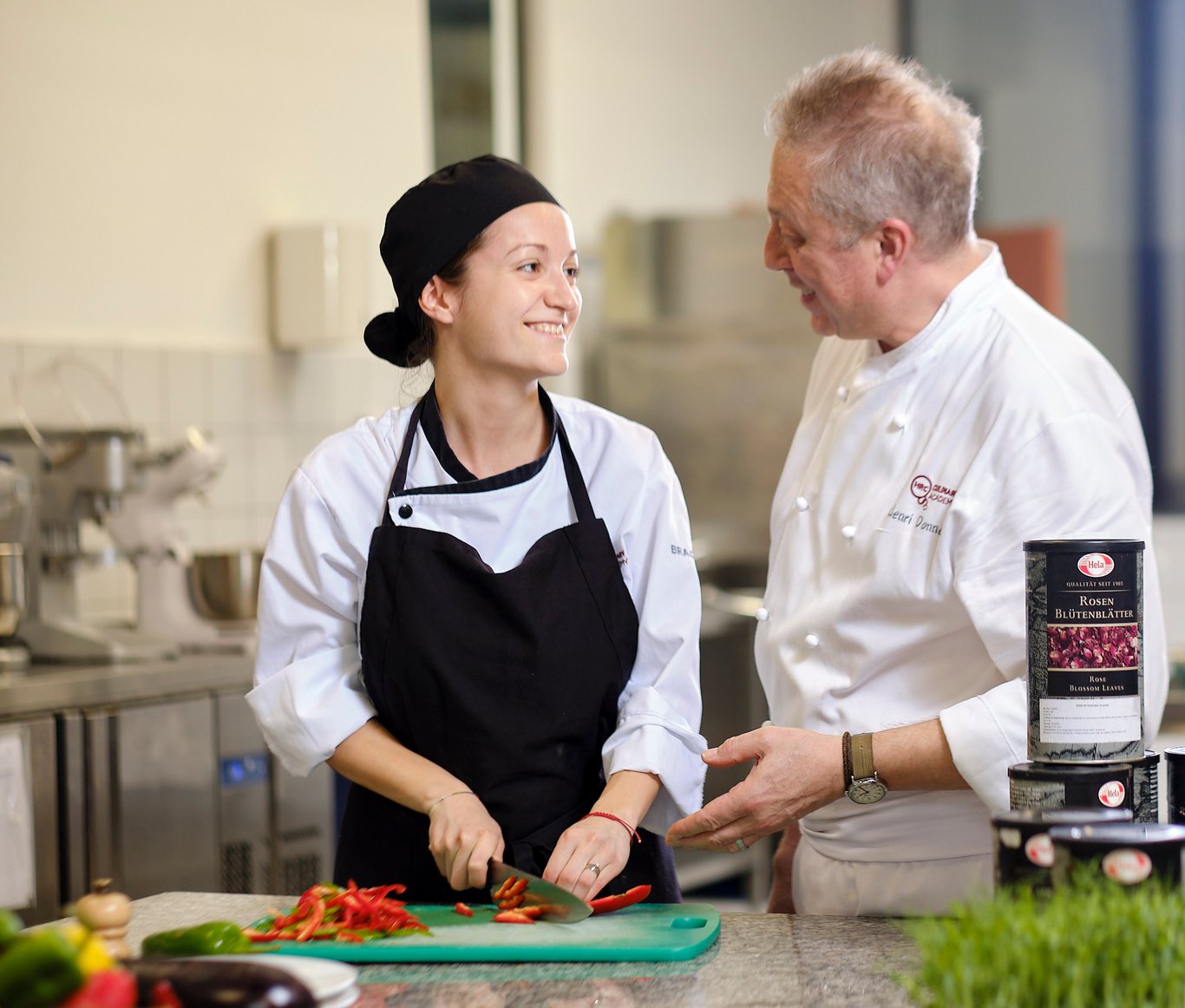 The Potential Benefits of Earning a Culinary Degree
There are a number of benefits to navigating a culinary program and achieving your degree. From making valuable network connections to honing in on your skills, the information that you obtain from a culinary degree program is extremely valuable.
Connect with Chef Instructors and Mentors
Many of the classes taught at a culinary academy are led by professional chefs, cooks, etc. These instructors can become extremely important mentors, guiding you along the path to becoming a successful culinary professional.
Build Your Network with Fellow Students and Alumni
Upon completing your culinary program, you will be sent out into the real world to secure a job in your field. It's necessary to have built a network with other students and alumni that can help inform you of open positions, serve as references when you apply for a job and become friends who you can connect with when you're facing challenges in your career field.
Learn Advanced Cooking Techniques and World Cuisines
Obtaining a vast amount of knowledge is important to becoming the best culinary professional that you can be. Attending a reputable and noteworthy culinary academy provides you with the opportunity to learn advanced cooking techniques, information about world cuisines and so much more.
Develop Strong Kitchen Habits and Discipline
It takes a great deal of discipline to function within and run a kitchen that flows. In culinary school, you learn how to multi-task, how to be productive, how to determine the most efficient way of working and the methods for producing consistent products. This comes with repetitive practice and classroom knowledge.
The Potential Drawbacks of Culinary School
While culinary school may be worth the investment of time and money, there are drawbacks associated with this venture.
Time Commitment Required
Depending on what type of program you have signed up for, it could take you multiple years before achieving your culinary degree. Some people are interested in working as soon as possible so they can start generating income. In this scenario, you may be better off finding an apprenticeship or taking a few short classes to get your foot in the door.
Financial Investment Involved
There is tuition that must be paid in order to stay enrolled in culinary school. The price will vary from one academy to another. It's important to consider your budget for school before you begin to ensure that you can finish the program once you're started. You can inquire with the admissions department at a culinary school to find out if they offer any kind of financial assistance or scholarship opportunities.
Juggling School, Work, and Life Can Be Challenging
It's ideal to be able to focus solely on your education, but you may have other things going on like work, a family and life in general.
Key Factors to Consider When Deciding About Culinary School
Are you debating is it worth it going to culinary school? Here are some key factors to consider:
Your Specific Career Goals and Interests
Fast forward to the point in time where you are done with school and looking for a job. What are your career goals? What are you interested in? Your choice of a culinary program can focus on things like baking, cooking and even management.
Ability to Relocate for the Best Schools
The best culinary schools may not be in your area, let alone your country. Are you willing to relocate to find the best education possible?
Your Temperament and Ability to Handle Pressure
The culinary world is very fast-paced and busy. Are you able to handle yourself well under pressure and continue to work through any challenges that may come up?
Is the Cost of Culinary School Worth It?
Consider your budget before you enroll in a culinary program. This will help you determine where you can affordably go.
FAQ
Let's answer some of the most frequently asked questions about culinary school and whether or not culinary school is worth it.
What kinds of careers require a culinary degree?
There are a number of careers in the culinary industry that will require a degree. This includes cooks, chefs, bakers, pastry makers, chocolatiers and food journalists, just to name a few.
How long does it take to complete culinary school?
Culinary school can last anywhere from a few months to a few years. The time frame depends on what program you are participating in.
What should I look for in choosing a quality program?
Look for experienced instructors, a wide range of classes and various hands-on opportunities when choosing a quality culinary program.
How competitive is the admissions process?
Your ability to be accepted into the program you want depends on the school you are applying to. As long as you've met all of the application requirements, you may find it easy to obtain a spot at a top culinary academy.
What will a typical day or week be like as a student?
A typical day in culinary school can be very fast-paced and diverse. You will likely spend some of your day doing hands-on preparation of different foods. There will also be time to take notes and listen to lectures. Many students find that this is a very enjoyable way to obtain an education because there are a number of different methods of learning culinary skills.
Conclusion
Is a culinary degree worth it? We would have to say that it absolutely is. The information you obtain from a culinary program is extremely valuable. You will use this education throughout your entire career.
Reach out to the admissions staff at HRC Culinary Academy. We are happy to answer any questions that you have about applying to culinary school, as well as what you can expect from an education at our school.
see all posts