Career Opportunities for Bakers and Pastry Chefs
An informative guide about the various baking careers
18/07/2023
If creating luscious delicacies, following intricate recipes and creating desserts that are beautiful enough to be art is something you love doing, a career as a baker or pastry chef may be something you are intrigued by. It's not every day that people consider a career path that is so creative and rewarding. However, do you know anything about the different career opportunities that are available for bakers and pastry chefs?
Let's take a journey down the path of various baking careers. This information can help point you in the right direction for obtaining your dream job and also for completing the right education.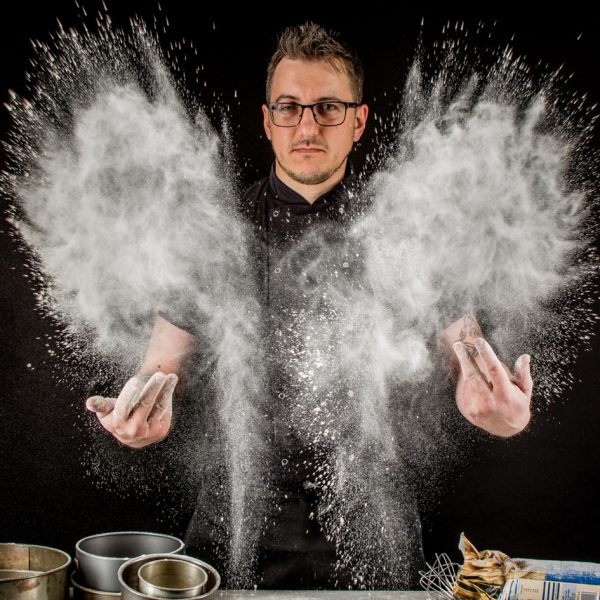 Exploring the Baking and Pastry Niche
Baking and pastry is just one section of the culinary world that you can consider working in. This field focuses on things like creating various desserts, pies, cakes, pastries, breads, rolls, etc. It's typically considered its own separate area of the culinary arts because it doesn't include cooking traditional meals that focus on protein, grains, vegetables and so on.
Baking and pastry work require a great deal of attention to detail. There's a level of precision in this field that really isn't found in traditional cooking. Proper planning and preparation are necessary, as these baked items are often prepared in advance of consumption. Cakes for parties, bread and rolls for grocery stores and pastries for a special event are rarely made the day of.
Who Would Love to Build a Career in Baking and Pastry?
There are some very unique qualities and skills that are required to build a career in baking and pastry. You may be interested in developing your own craft if you're intrigued by the various techniques and information that is typically taught in a baking or pastry class. If you are able to pay close attention to detail, communicate well with others, work towards tight deadlines and have a diverse palette for different textures and flavors, the world of baking and pastry may be just the place for you.
What Are the Opportunities for Baking and Pastry Chefs?
There are a few different job opportunities available for the baking profession. Their responsibilities can vary quite a bit, from doing the hands-on baking to overseeing everything that is going on in a kitchen (including the employees). Let's look at some specific opportunities.
Executive Pastry Chef
The role of an executive pastry chef includes overseeing the various preparations and productions of different breads, rolls, desserts, pastries and cakes. This position can involve working in a restaurant, banquet hall, hotel, casino, etc. This is a much more managerial role compared to the lower-level bakers that are doing the hands-on work.
Chocolatier
A chocolatier is a French term for a person who makes various candies and confectioneries using chocolate. This is a position that is considered to be part of the pastry chef's field of work. It's a very hands-on position that requires a great deal of skill and attention to detail. These are creations that are made by hand, rather than the mass-produced sweets that come from factories.
Cake Decorator and Cake Baker
Cake bakers are responsible for using a recipe to bake a specific flavor and type of cake. The cake decorator will then use different types of icing, toppings and decorations to accommodate the needs of specific clients. Cakes can be created for birthday celebrations, weddings and parties.
Food Stylist
A unique career that often takes place in a kitchen but doesn't necessarily focus on preparing baked goods for consumption, a food stylist will arrange and plate food, usually for some sort of photography or demonstration. The focus of this career is mainly on presentation. Food stylists have been known to use different materials to make a food item look delectable. Not all of them are foods that would typically be consumed or given to customers.
Bakery Merchandiser
A bakery merchandiser usually doesn't focus on preparing baked goods and pastries. Rather, as one of the main careers in baking, they will control the process of ordering products, maintaining inventory and ensuring that quality baked goods are prepared and sold. A bakery merchandiser will usually work in the retail field.
Specialty Baker
A specialty baker will produce one or more varieties of baked goods for a specific purpose. This is often a client that needs something made for an upcoming event. The baker will communicate with the client to come up with a plan for what should be made. The specialty baker will then take on the responsibility of preparing the items when the delivery date approaches.
What Education Is Needed If You Want to Build a Career in Baking and Pastry?
Before getting started in the field of baking and pastry, you'll want to start by obtaining a baking education. The techniques used for baking in a variety of settings are very precise. You can find various accredited baking and pastry schools that are a great stepping stone towards a successful career, such as HRC Culinary Academy and its professional certificate Pastry and Bakery course.
It is here that you will learn all about the different tools and techniques for baking and pastry preparation, about the different job opportunities that are available, so you can tailor your education to your desired career path. You'll learn from some of the best in the field, helping you hone in on your craft.
see all posts