What is Culinary Arts
A Journey into Creativity and Culinary Excellence
20/06/2023
Culinary arts is a term that encompasses preparing, cooking, presenting and serving food. There are a variety of settings where culinary arts may take place. Top restaurants in the world pay very close attention to the specifics of this trade, while even smaller, local restaurants will put a great deal of thought into the different details of preparing and presenting food.
The culinary art meaning not only takes into consideration the main course that is being served. This term applies to any food that is provided to a customer. This includes appetizers, main courses, desserts, breads, etc. From a professional perspective, the culinary arts meaning takes into consideration nutrition, proper cooking times, ingredients, seasonings, textures and even small details like the style of plate that is used for presentation purposes.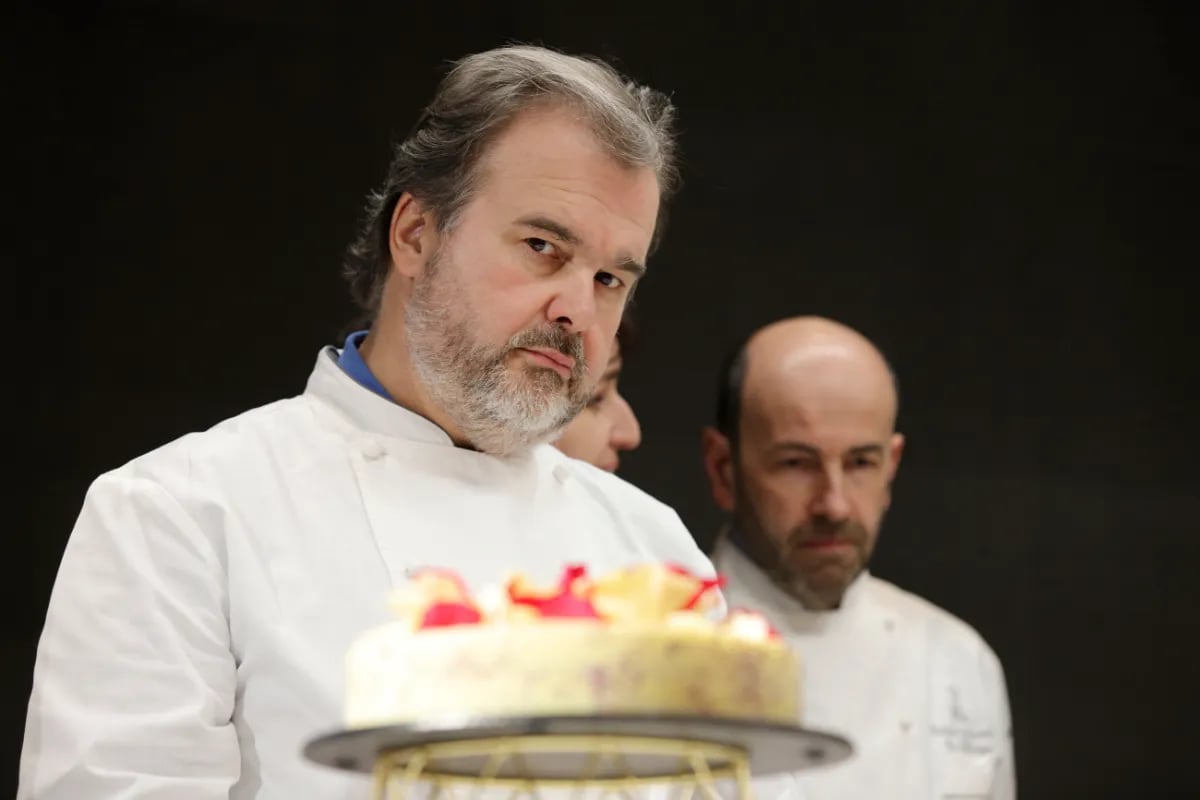 Unveiling the Essence of Culinary Arts
The definition of culinary arts is essentially focused on science and art. Once you have achieved a culinary degree or some form of training, you'll understand more about the essence of culinary arts. Working in this field is fast-paced and exhilarating. There's always something new to discover and learn. Working alongside other experienced professionals, you quickly learn new trade secrets and skills. You'll also understand the intricacies of how a professional kitchen runs, from food storage to the creation of seasonal recipes.
A Historical Perspective on Culinary Arts
The history of culinary arts dates back hundreds of years, or even centuries ago, if you consider the food preparation that was needed when culture was very primitive. In the 1970s, culinary arts became an educational experience and an official career path. This is when focus was placed on cooking techniques, plating techniques, different types of equipment, the development of recipes and so on.
Culinary history is actually found in many other educational disciplines. If you think about sociology, psychology, economics and anthropology, many of these educational paths will touch on culinary arts across different geographic areas. Finding sustenance has become so much more than just meeting our calorie requirements each day. Cooking, eating and dining have become a pastime, hobby or way of life.
What is culinary arts? Is culinary arts a fine art? There are some key chefs who have helped establish the culinary arts, including Auguste Escoffier, Antonin Carême and Fernand Point. Many culinary academies across the world follow the teachings of these professionals, who have truly developed culinary arts into a fine art.
Is Culinary Arts a Fine Art?
It is, but it's also a science of sorts. Professionals who work in this field must understand at a very detailed level what is happening when food cooks, what it will do once plated and what ingredients pair well together. A head chef will need the experience to know what ingredients are in season and what should be substituted when something isn't available. This creative profession is very artistic, fluid and multifaceted.
Different Degrees and Programs in Culinary Arts
There are a few different degrees and programs within the culinary arts field that you can pursue. The path you choose will have a lot to do with what you find interesting and enjoy doing in the kitchen.
Associate Culinary Arts Degree
Usually this program takes one to two years to complete. In most culinary academies you learn the basics of food preparation and safety before entering the workforce. In HRC Academy, the Associate Culinary Arts degree program adds a lot of value for the students by offering not only those basics but also Introduction to Hotel and Tourism Industry, Team Work & Communication Skills, internships in top world restaurants and hotels.
Professional Pastry Arts
This is a program that takes a few years to complete. You learn about preparing, baking, cooking and decorating a variety of baked goods and pastries. Many people consider this to be a much more precise form of culinary arts.
Bachelor's Degree in Culinary Arts
This three- to four-year program covers more in-depth information on food preparation, food safety, baking techniques, flavor and the use of specific ingredients.
Master's Degree in Culinary Arts
Not only will this curriculum teach you all of the basics of culinary arts, but you will also learn about the management side of the business. You'll gain information that makes you valuable for high-scale restaurants and establishments. This is a less-common path.
Career Paths in Culinary Arts
There are many different opportunities and career paths in the field of culinary arts. Let's consider some of the most common ones.
Cook
A cook is responsible for many different duties within a kitchen. Some cooks focus solely on prepping the ingredients that will be used in a professional kitchen. Others are located at the grill station, oven, plating area, etc. Cooks have a much more hands-on position compared to chefs.
Chefs
Chefs tend to focus more on the management of a kitchen than the hands-on work that needs to be done. They oversee all of the chefs, ensuring that everyone is doing their job and that the kitchen is running efficiently and smoothly. Many chefs are responsible for creating the menu for the restaurant, daily specials, ordering supplies, hiring new staff, etc.
Catering Staff
In a catering role, a cook or chef will produce food on a much larger scale than a restaurant. This may be for corporate events, weddings or banquets. The goal is to create consistent, quality food while still following a high level of standards.
Private Chef
Quite the opposite of a catering cook or chef, a personal chef will work for an individual client or family. The preparation of daily meals is the focus of the job, and many private chefs actually live with their clients. Some private chefs will simply prepare meals ahead of time, stocking the client's refrigerator with things that are easy to reheat as needed.
Seeking Education and Work in the Culinary Arts Field
If the culinary arts are something that you find interesting, you may want to consider looking into professional education and training so you can get started with your career. There are many different schools to consider, including the HRC Culinary Academy. We offer several program opportunities, including an associate degree in culinary arts, hospitality management and innovation, professional certificate in food preparation and a pastry and bakery course.
FAQ
How can I pursue a career in the culinary arts?
There are a few different paths you can take to pursue a career in the culinary arts. You have the option of simply finding a job and working your way up the corporate ladder that way. However, you'll generally have a long journey with this route.
You have the option of enrolling in some type of culinary arts program. This degree will teach you many of the basics that you need to know in order to be successful in your career. Many restaurants and establishments prefer their staff to bring some type of training or education to the table.
An apprenticeship may be available whether you've gone through a culinary arts academy or not. This will provide you with one-on-one training from a top professional who has industry experience.
Can culinary arts be self-taught?
There are many different resources available that can help you learn about culinary arts, supporting your ability to develop your skills. However, nothing substitutes formal training, either in a professional setting or from a reputable culinary arts academy. Once you have learned the basics, you can put in additional work to gain more experience and perfect your craft.
What is the future outlook for culinary arts careers?
Culinary arts careers are projected to grow in the coming years. As we see more of a shift towards the artistic and creative aspects of cooking and dining, the industry is changing a bit. There are some very unique establishments starting up, providing more and more jobs in this field.
Which course is best for becoming a chef?
If you're starting at the beginning, you may want to consider enrolling in a certificate in food preparation course or an associate / bachelor's program that focuses on the basics of culinary arts. From there, you can further your education based on what you find interesting and where you think you need to grow.
What is the highest degree in culinary arts?
A master's degree in culinary arts is the highest degree you can achieve. It focuses on everything from kitchen basics to management. It takes a number of years to achieve your master's degree in culinary arts, but it may be worth it if you're looking to achieve a high-paying and esteemed job in this field. This is an impressive educational achievement that many restaurants and establishments would be happy to see on a job application.
see all posts